Home
»
Hurricane Screens, Total Protection & Value
Hurricane Screens, Total Protection & Value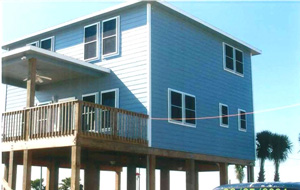 We measure, deliver, and install PROTECH stainless steel wire mesh hurricane screens in Houston, Galveston, and along the Texas Gulf Coast.
Hurricane screens offer excellent year-round benefits of shade, energy-efficiency, and no-worry hurricane protection.
Free Estimates
Call 1 (800) 353-5018 or contact us online for a free estimate. 
Excellent Protection and Year Round Benefits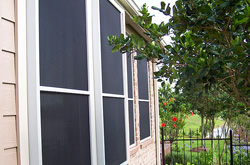 Hurricane screens are truly effective. The benefits of this multi-purpose hurricane protection include:
Meets statewide (and Florida) hurricane strength standards. Among the strongest hurricane protection options.
Zero labor required for storm preparation. They are always protecting.
They are always protecting your home or business from theft and vandalism.
Shades your home all year and helps keep electricity bills low.
Protects against glass breakage (all year).
Protect against "missiles" (projectile objects during hurricanes).

Hurricane Screen Options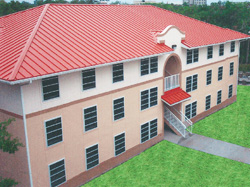 Your hurricane screens are custom so your options are almost unlimited. Basic options include:
Protection for any shape or size window.
Doors can be protected with screens.
Multiple frame options.
Options for screens that open for emergency or increased ventilation.
Multiple colors.
Patio screens can be developed.
Don't think your windows or doors can be protected with screens? You might be surprised at how strong they are.  Hurricane screens are an amazing overall value when you combine the strength and additional benefits listed above.
Year Round, 24 Hour Security
Part of the reason hurricane screens are such as an excellent value is because — in addition to effective storm protection — they provide 24 hour security for your home or business.
In fact, security is the main reason many people get hurricane screens. For them, hurricane and storm protection is the secondary benefit. Thieves are not usually the most ambitious of characters so the additional deterrent of nearly unbreakable screens makes them move on to the next target.
If you need to vacate your home and ride out a storm elsewhere, you will enjoy the peace of mind that your home is safe from the storm as well as from opportunistic looters and thieves who always take advantage of those situations.
Free Estimates
Call 1 (800) 353-5018 or contact us online for a free estimate on hurricane screens and installation in Houston, Galveston, and the surrounding regions. 
We are happy to answer your questions about hurricane screens and other hurricane protection options.